How do I get a quote?
Your first step is to order swatches or samples to make sure our fabric is right for you. Once you've made the all important fabric decision, fill out the form below to receive a quote. Due to high demand, we can only prepare quotes for customers who have ordered swatches.
How much does it cost?
The cost of our custom make service depends on the size and number of outdoor cushions you want, but just as an idea:
Small scatter cushion cover (43 x 43cm)- $40.00

Large scatter cushion cover (63 x 63cm) - $65.00

Large boxed daybed cover (200 x 80 x 10cm)- $280.00

Small boxed cushion cover (60 x 60 x 10cm) - $95.00

Bench seat cover (120 x 45 x 5cm) - $140.00
Prices include labour, fabric and GST. Piping adds $5.00 to the cost of a small cushion cover and up to $20.00 to the cost of a large boxed cover.
What about the foam?
It's great if you can recycle an old cushion with a fab new cover. However, we can also supply complete cushions ie with quality foam inserts cut to fit your covers perfectly. We use local foam suppliers located in capital cities around Australia so you save on freight.
Do you do a good job?
Our lovely custom sewing ladies* each have a minimum of twenty years experience. We DON'T use sweat shop labour and are proud of the high standard of our expert craftspeople. They finish every seam so your covers don't fray and only use extra strong outdoor thread.
*we have a sewing gent now! He's an upholsterer and does all the large daybed covers.
It's all too hard!
Click here to check out our growing range of ready-made products - TAKE ME TO READY MADE
Due to high demand, we can only quote for customers who have ordered swatches.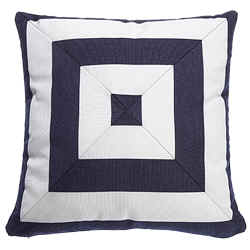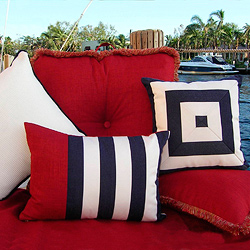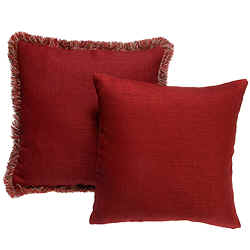 outdoor fabrics so great, you can use them indoors